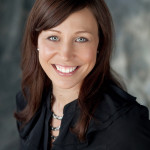 Neenah Chiropractor, Dr. Alyssa O'Brien, grew up in Oshkosh, WI and is passionate about educating her patients about the natural benefits of chiropractic care and helping them achieve maximum health and wellness for life. She completed her undergrad degree in behavioral neuroscience at the University of St. Thomas in St. Paul, MN. She then went on to chiropractic school at Northwestern Health Sciences University. Dr. O'Brien has a passion for helping people of all ages. She completed extra studies in pediatrics and the Thompson Technique. She also worked for one of the largest pediatric based clinics in the state of MN where she found her passion for treating children. She realizes the effects of spinal subluxation on the young nervous system and the importance of treating children while they are young. Over the last 4 years she has helped people with many symptoms, from infants with ear infections to elderly with severe degeneration in their spine.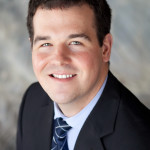 Neenah Chiropractor, Dr. Grant O'Brien,  discovered the benefits of chiropractic early after being injured playing high school football and was quickly back on the field with only a few treatments. He has a passion for treating various athletes and helping them realize their potential when participating in their sport with a properly aligned spine. Chiropractic care can help athletes of all skill levels stay consistent and avoid injury during their training cycles. Dr. O'Brien works closely with the Pacesetters Running Club of the Fox Valley and is currently on the Pacesetter's Board as a Medical Director. Align Chiropractic is now the Official Chiropractor for the Fox Cities Marathon. Dr. O'Brien has completed extra studies in extremity care and has a special interest in shoulder injuries. Dr. O'Brien enjoys living and working in Neenah, WI and enjoys being an active member of the community.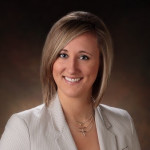 Neenah native and now hometown chiropractor, Dr. Kali Sawyer, decided to become a chiropractor after seeing how chiropractic helped her basketball teammates at UW-Eau Claire recover quicker from injury and improve their performance.  After graduating from Northwestern Health Sciences University with honors, she moved back to the Fox Valley to begin her chiropractic career serving families, especially young athletes. Now her mission is to educate and guide pregnant women both during and after pregnancy in order to have a healthy and happy experience. Dr. Kali served as the head varsity girls basketball coach at her alma mater, St. Mary Catholic High School in Neenah but has stepped down to raise her 2 year old daughter Brylee. Dr. Kali loves spending time with her growing family and two Labrador retrievers Jack and Clay.
.
Come and visit the team at Align Chiropractic of Neenah and see what a difference chiropractic can make in your life!